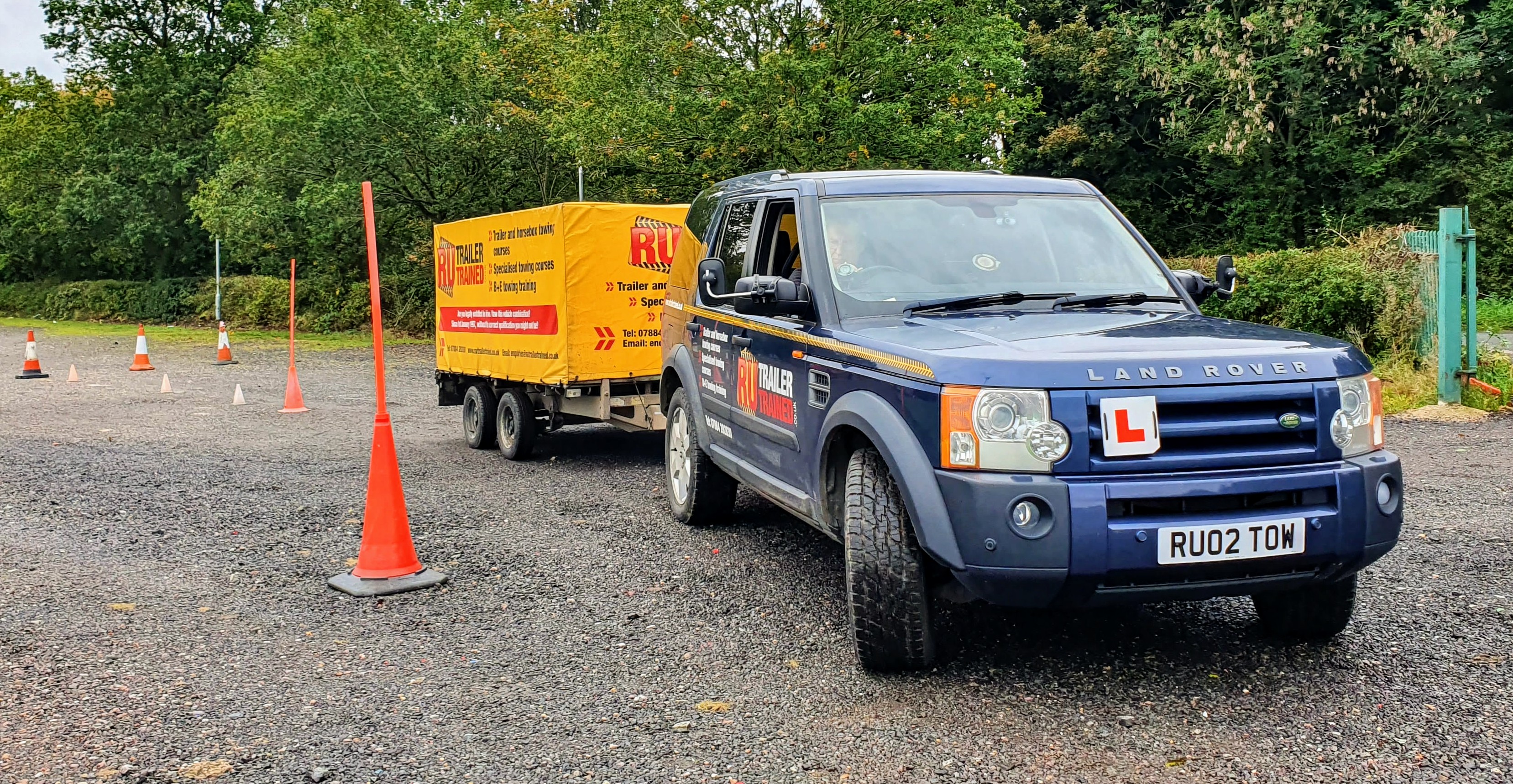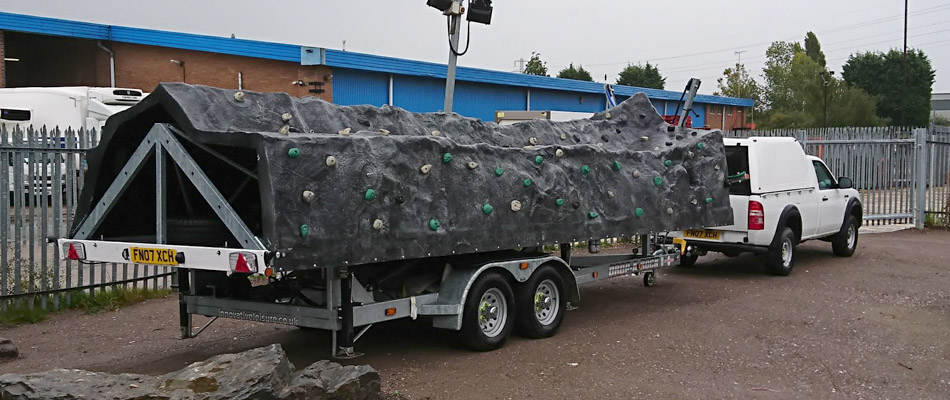 Slide One
Slide Two
Slide Three
Towing Update. 
Be Prepared Tow Safe. 
The laws regarding towing a trailer up to a total weight of 3500 kgs have now been passed and the B+E entitlement will now be automatically added to a drivers license.
The government is still strongly suggesting that leisure and pleasure drivers should take some form of training and in the case of Business , Firms and Employers needing their employees to tow then  Occupational safety training is still a legal requirement for the commercial operations.
Here at Ru trailer trained we have 2 courses available that have been developed to cover such requirements.
These are the 3hr (half day) and the 6hr (full day) and are conducted by a DVLA registered ADI instructor of over 20yrs experience. The half day course would possibly suit a driver that needs a refresher before towing on the road again or has upgraded to a larger caravan / trailer.
The course content would follow along the lines of the old DVLA structured B+E test requirements but without the test. Covered will be the reverse manoeuvre, uncoupling and recoupling and a road craft drive.
The Full day course would possibly suit inexperienced drivers who are new to towing or for businesses that have employees that need to be trained on equipment in relation to the Health and Safety at work act 1974 and other associated at work laws and rules that need to adhered and complied too.
As above the course structure would follow the old B+E test requirements. The training elements that would be covered are the reverse manoeuvre, uncoupling and recoupling, reload craft, loading and securing the load. Courses can be tailored to suit the driver's requirements and a Certificate can also be issued.
Be prepared Tow Safe and for further information and pricing please contact enquiries@rutrailertrained.co.uk
Do you intend to tow…
•A trailer, boat, caravan, horse-box, machinery such as a wood-chipper, or in fact anything towable that weighs in excess of 750KG?
•A vehicle and trailer or other towable item that exceeds a total weight limit of 3,500KG?
If so we can help give you the confidence to drive safely without breaking the law and invalidating your insurance. 
You are still responsible to ensure you are hitched correctly and your load is safe and within legal limits.
Disciplines
•Discussion about safety issues and hazards encountered when towing
•Driving on single and dual carriageway roads and observations
•Being safe on the motorway and lane discipline / changing
•Making sure the trailer or equipment being towed is safe and roadworthy
•Appropriate use of mirrors and appreciating blindspots
•Encountering adverse weather and steep inclines/declines
•Braking safely, especially in an emergency situation
•Manoeuvering safely around obstacles and reversing into tight spaces
Areas we cover
RU Trailer Trained are located in the Heart of England near Coventry, ideally situated for access to the central motorway networks.
Areas we service include: Warwickshire, Worcestershire, Leicestershire, West Midlands and Staffordshire.
Covering: Coventry, Rugby, Stratford, Warwick, Leamington, Kenilworth, Nuneaton, Hinckley, Atherstone, Sutton Coldfield, Lichfield, Leicester, Solihull, Tamworth, Weedon, Daventry, Northampton, Banbury, Kettering, Wellingborough, Redditch, Worcester, Birmingham and the Midlands.